Finding the perfect fit is sometimes not that easy.
Whether you are treating yourself to one of our rings or are looking to surprise your loved ones, we're here to make sure the ring slides smoothly on your finger and stays put where it has to.
We use US & Canada ring sizing throughout our website - if you know your ring size in other country's sizing, please use our conversion chart to see which US & Canada ring size fits best.
internal diameter (mm)
internal diameter (inch)
US / CANADA ring size
UK / AUSTRALIA ring size
Measure your finger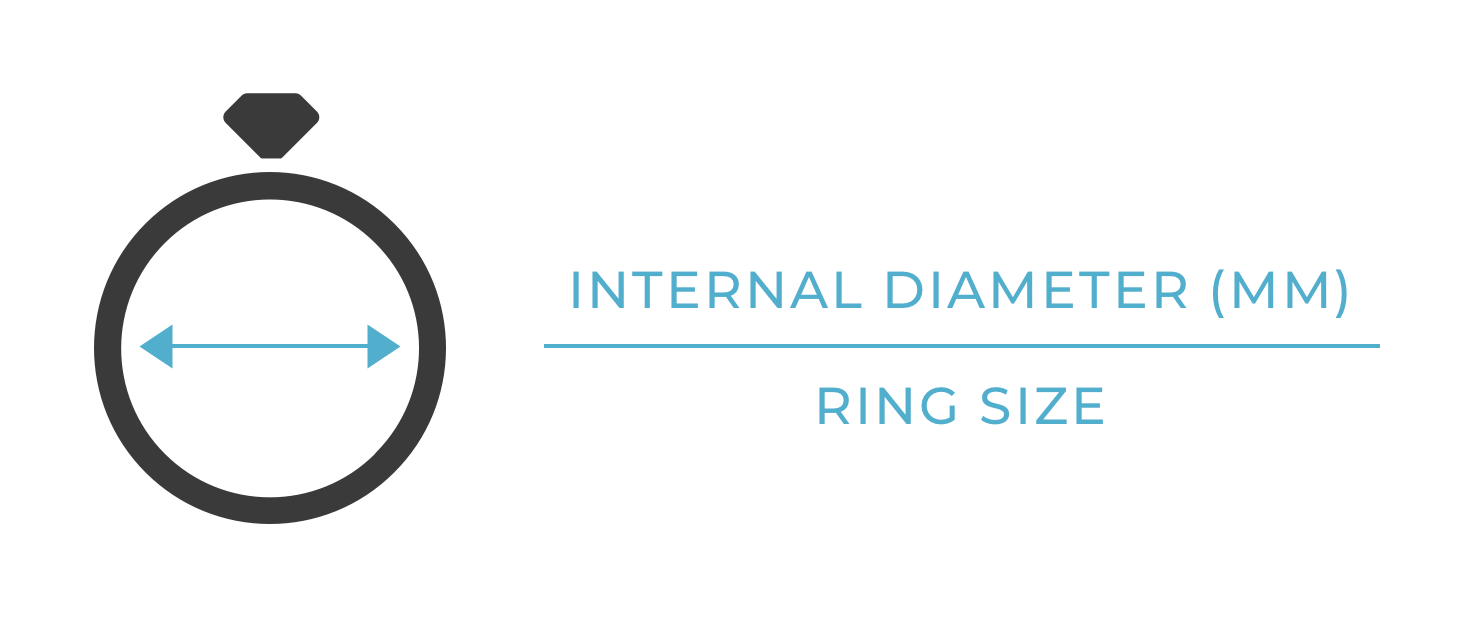 If you don't know your ring size and don't have any rings to measure, we suggest measuring your finger with a strip of paper. To get the closest to your true ring size follow these instructions:
Wrap a strip of paper around your finger where you'd like your ring to be. Make sure that the paper is pulled snug to your finger, the tighter the better, to find your best fit. But also not too tightly - consider the size of your knuckles, which are often the largest part of your finger, the ring will have to go through those first. Mark the spot where the paper meets and measure the distance with a ruler (mm). Use our conversion chart to determine your US ring size.
Extra Tips
Measure your finger in the evening so your ring will be comfortable after a typical day of activity. 
If you are between sizes, the safest option would be to order up. 
Always measure the same finger, as finger on he left hand might be wider or thinner than on the right hand.